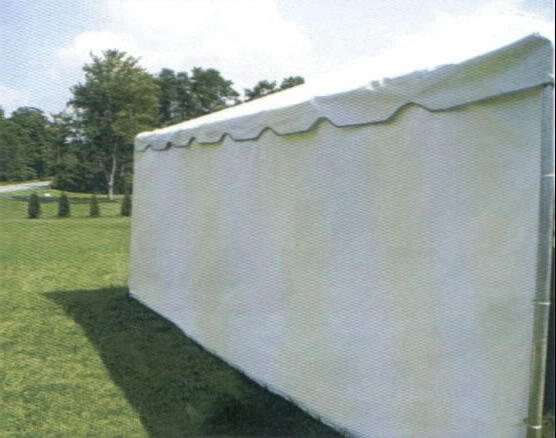 Solid White Tent Walls
Want to add a touch of privacy to your event or just want to protect your guests from the weather, make sure you tell us to add solid sidewalls to you package.
Price is for a single side wall, we recomend that you add 3 walls to your cart to be able to cover three sides, and leave one side open so people can get in and out of the tent.

Questions about our side walls? give us a call, we'll be happy to help you. (516)448-0323.